Aruba Unified Threat Management

Protecting the branch from today's evolving threats

Unified Threat Management portfolio

Learn how Aruba's products can secure your network from edge to cloud.
Unified threat management from Edge-to-Cloud
Prevent and contain threats, even in distributed environments.

Fully integrated attack protection
Aruba's Advanced Threat Defense includes firewall and intrusion prevention capabilities, as well as the ability to integrate with additional cloud-based security services for layered protection.

Least-access and micro-segmentation
Prevent and contain threats with Aruba Dynamic Segmentation. Rapidly authenticate and designate devices to the correct endpoints on your network.

Context-aware control
Address internal risks and persistent threats with Aruba Network Access Control. Enforce granular segmentation and ongoing monitoring of users and devices.
Manage network security through Aruba Central
Get full-service AI insights, security, and unified management across your network-all through a single pane of glass.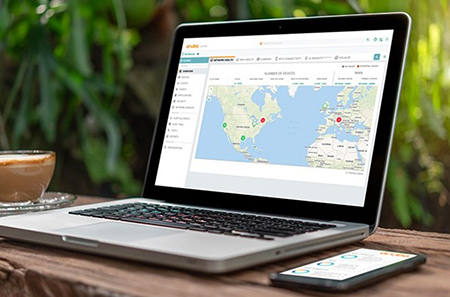 Lessen your load and preempt problems with machine learning, automated workflows, and continuous monitoring.
Let Aruba Central serve as the command center for all your network operations. Handle large campus and distributed sites alike from a centralized hub.
Improve network segmentation, meet compliance demands, and protect business operations across wired and wireless networks.