Aruba SD-Branch Network & Security Solutions

Revolutionizing the branch for todays digital era

Aruba's SD-Branch solution encompasses each element within a branch - WAN, WLAN, wired, and security - to address all of your IT network connectivity needs. IT can now understand the user experience for every location, monitor for traffic that traverses WAN links, and proactively solve end-to-end networking issues.
Read the SD-Branch Solution Overview
---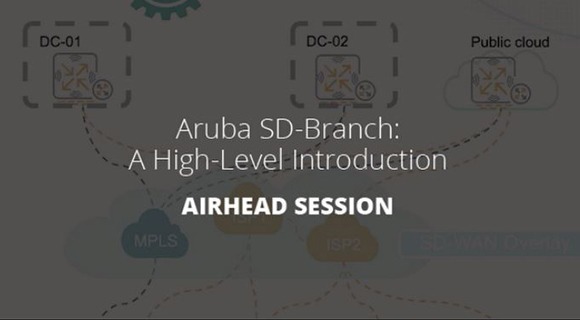 The Software Defined Branch
Aruba's answer is a software defined branch (SD-Branch) that combines best-in-class wireless, wired and WAN infrastructure with management capabilities that include assurance and orchestration features to help maximize performance and minimize operational costs. A Unified Infrastructure model gives organizations a way to simplify the deployment, configuration, and management of everything within a branch location and across the WAN using a single pane of glass management.
Get a high-level overview of Aruba SD-Branch.
At ATM Digital, Aruba's free online event, they discussed how Aruba SD-WAN, Wi-Fi, wired, and security solutions all work together. They also covered key capabilities and customer deployment use cases.
---
Aruba Central: A cloud-native single pane of glass.
Cloud apps and IoT devices have disrupted branch management. To keep pace, IT teams gain simple-to-use tools that help automate provisioning and policy enforcement that eliminate the complicated, manual tasks when using legacy LAN and MPLS management solutions.
Aruba Central's Cloud solution provides the single pane of glass that unifies management dashboards, and includes AIOps and security visibility for wired, wireless and SD-WAN networks. This enhances IT's ability to proactively see what is happening in each branch and troubleshoot issues more easily. In turn, leveraging Aruba's extensive portfolio of security and analytics solutions provide the needed context to customize access and bandwidth policies accordingly.
---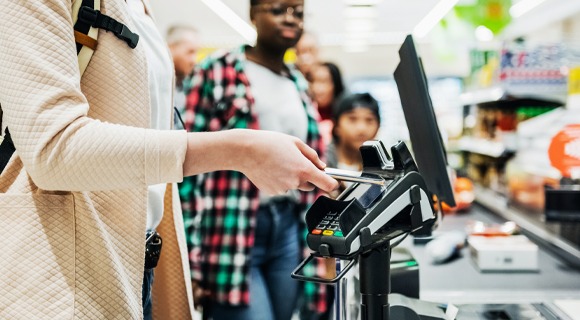 Non-stop branch operations.
Aruba has made deploying a reliable, high performance network across far-reaching locations, like stores, hotels, remote offices, and teleworker locations easy. Aruba's SD-WAN tools allow IT teams to quickly define, tune, and optimize connectivity across a hybrid WAN of Internet, MPLS, and cellular, without waiting for service providers.
Read The Brief- The reimagined workplace.
---
Zero Trust: adopting branch security.
With SD-Branch, IT teams are able to embrace a scalable, Zero Trust Security methodology from Edge-to-Cloud. Branch locations are secured using a built-in firewall, dynamic segmentation, and intrusion detection systems and prevention systems (IDS/IPS) that trust no one or thing, inside or outside of the network.
Watch the Zero Trust Solution Video.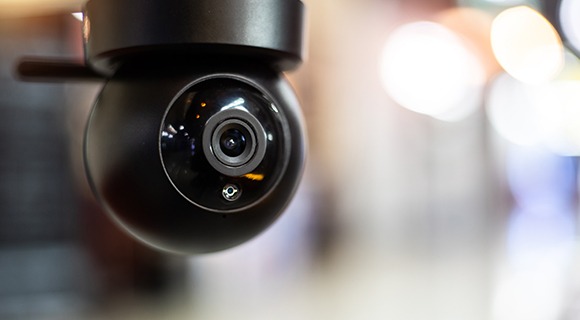 ---
Aruba SD-Branch Summary
As organizations explore options for transforming their branch locations, Aruba's key differentiator is an open, software-based solution that is flexible, scalable and easy to deploy. Customers can choose from industry leading wireless, wired, and WAN technologies, cloud management and security solutions that ensure IT and users are receiving the best experience possible.
---
SD-Branch Networking Components.