Aruba Instant On for Retail

Wired and wireless solutions for a competitive edge.

Small businesses come in all shapes and sizes. From boutique clothing stores and hotels to gourmet cafés-even tech start-ups.
Crystal-clear audiovisuals. Seamless conferencing. Secure transactions. These aren't just nice-to-haves-they're make-or-break functions for organizations of every size.
These functions are essential in creating a frictionless network experience. They keep employees engaged and performing at their best. They enable you to meet your customers where they're at. They can be a game-changer for your business.
RETAIL
---
Designed for today's digital transition
Easy to set up and manage
The in-store experience.
For retailers, network connectivity and security are critical for operations. Providing fluid Point-of-Sale (PoS) systems, payroll, inventory control, and guest access is must for growing businesses. The in-store network is vital to staff and shoppers alike-just watch what happens when it stops working.
The Aruba Instant On AP11 and Instant On 1930 8-ports switches are perfect for the small boutique, real estate office, or a promising dental practice. You get a cost-effective, easy-to-manage Wi-Fi solution that's built to support the mobile, IoT, and security demands of today's busy commercial environment. The Aruba Instant On 1930 8- and 24-port switches are perfect for powering devices like surveillance cameras and PoS terminals.
In this video, the Wi-Fi Guy addresses common issues for retail establishments. In this scenario, a new Springfield hair salon in needs coverage for client check in, the waiting room, and point of sales purchases. They're also concerned about speed, reliability and security. Plus:
Creating separate employee and guest networks
Managing multiple devices
Picking the right AP
Products / Technologies discussed:
1930 Switch (7:06 and 9:43)
AP22 & Wi-Fi 6 (8:54)
Aruba Instant On for Retail!
Aruba Instant On can provide you with the network you need to win.

The Aruba Instant On portfolio delivers a high-performance, secure networking solution at a price that won't break the bank. Instant On access points and switches can be installed in minutes with no expertise required.
With solutions designed for indoor, outdoor, hospitality, and SOHO environments, there's an option for practically every need.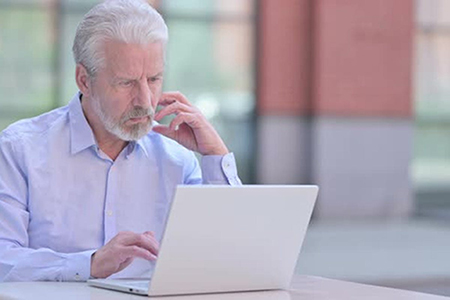 FAST AND RELIABLE PERFORMANCE
Get the most out of your Internet and apps

BUILT-IN SECURITY
Advance security to keep your business safe

AN AFFORDABLE SOLUTION
No recurring costs for subscriptions or licenses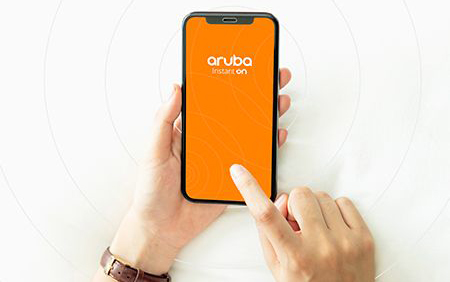 Meet the mobile app
Network setup, management, and monitoring has never been so easy. With Instant On, all it takes is an iOS- or Android-enabled smart device and you're ready to go. Just imagine: Complete control of your network from the palm of your hand.
Why Aruba Instant On
To remain competitive in today's digital world, small businesses are deploying innovative solutions that create value, reduce costs, mitigate risks, and build customer confidence-just like your bigger competition. Your network should be your least of your worries.
With Aruba Instant On, you're getting a combination of worldclass performance, network security, and simplified setup and management to meet your specific needs. More than that, you're acquiring premium hardware and software that's scalable, cost-effective, and supportive of emerging apps and IoT-all while delivering the best user and IT experience possible.
Aruba Networks Products
Aruba Instant On for Retail Products
Aruba Instant On AP11 (RW) Access Point
2.40 GHz, 5 GHz - MIMO Technology - 1 x Network (RJ-45) - Gigabit Ethernet - Ceiling Mountable, Wall Mountable - 1 Pack
Aruba Instant On 1930 8G 2SFP Switch
Aruba Instant On 1930 8G Class 4 PoE 2SFP 124W Switch
Aruba Instant On 1930 24G 4SFP/SFP+ Switch
Aruba Instant On 1930 24G Class 4 PoE 4SFP/SFP+ 195W Switch
Aruba Instant On 1930 24G Class 4 PoE 4SFP/SFP+ 370W Switch
---