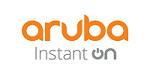 Aruba Instant On Access Points

Blazing-fast performance. Sets up in minutes.

Mobile devices and cloud-based applications such as Microsoft Office 365 are complicating the way you engage with customers, suppliers and staff. So we believe choosing the best Wi-Fi for your business should be simple.
Whether you own a small retail store or a boutique shop, your employees and customers are relying on the network for almost everything. You need a purpose-built solution that keeps your business on the go. Aruba Instant On Access Points (APs) are easy to deploy and manage — at an attractive price point.
---
Aruba Instant On Warranty and Support Services
WARRANTY & SUPPORT: Aruba Instant On 2-year warranty includes 24X7 phone support for the first 90 days and chat support for the entire warranty period. Community support is for as long as you own the products.
More info — Warranty & Support Services Datasheet
Foundation Care Solution Brief
Check out Aruba Instant On Product Demos
Explore Wi-Fi Solutions
Instant On Indoor Wireless Access Points
Instant On In-Room Wireless Access Points
Instant On Outdoor Wireless Access Points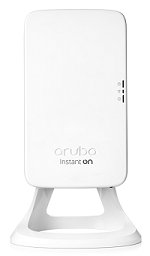 Boutique hotels, SOHO, Medical offices
802.11ac Wave 2 (Wi-Fi 5)
50 max active devices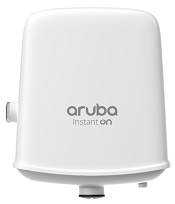 Outdoor cafés, poolside, or open-air restaurants
802.11ac Wave 2 (Wi-Fi 5)
50 max active devices
Key Features
Ingredients for success.
Fast 802.11ac Wave 2, secure employee and guest access, easy-to-use web, and mobile app management.

Say yes to secure Wi-Fi access.
Pre-built access control lists (ACLs) and built-in firewall in the access points prevent malicious traffic from entering your network - we call it "hassle-free" security.

Never drop an important call.
With Instant On, voice and video business applications are automatically prioritized, so you stay connected with your peers.
Aruba Instant On AP22 elected as CRN's 2021 Product of the Year
Networking-SMB category
HPE ARUBA INSTANT ON AP22 - WINNER: OVERALL -
With its Instant On AP22 access point, Aruba Networks is bringing fast Wi-Fi performance, lower latency and enhanced security to small businesses. The Wi-Fi 6 access point offers speeds of up to 1.7 Gbps and 4X capacity compared to 802.11ac APs-along with capabilities to simultaneously handle multiple clients on each channel, minimize interference from cellular networks and work with all legacy devices. Key security features include two-factor authentication to protect against compromised credentials; secure Wi-Fi access through WPA2/WPA3/OWE authentication; and embedded TPM for securely storing credentials and keys.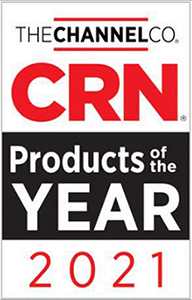 ---