ENET Components

Compatible Networking Peripherals for Aruba Networks Products
SecureWirelessWorks.com.au has partnered with ENET, a leading manufacturer and solution provider of compatible network peripherals and connectivity products, to provide customers with an affordable alternative to OEM (original equipment manufacturer) products.
ENET offers more than 4,000 different product solutions which include optical transceivers, network cables, media converters and network memory. ENET products are designed and manufactured specifically for the most demanding network environments.
Why Buy ENET Components?
Comprehensive Validation and Testing:
ENET conducts the most comprehensive validation and testing guidelines in the industry. In-house programming combined with the latest and most diverse test equipment ensures consistency, quality, and reliability.
Outstanding Warranty Coverage:
Customers are provided peace of mind as ENET offers the highest level of warranty coverage for its products in the industry. This includes limited lifetime warranties for optical transceivers, network cables and memory and a limited 3 year warranty for all media converters.
Aruba Networks Compatible Transceivers: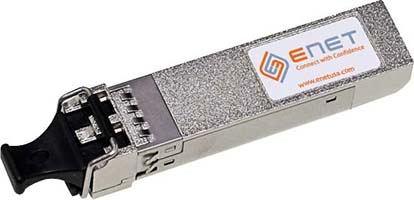 Pricing Notes:
All Prices are Inclusive of GST
Pricing and product availability subject to change without notice.