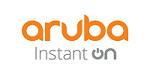 Aruba Instant On AP-11D Access Point

Wi-Fi designed with small businesses in mind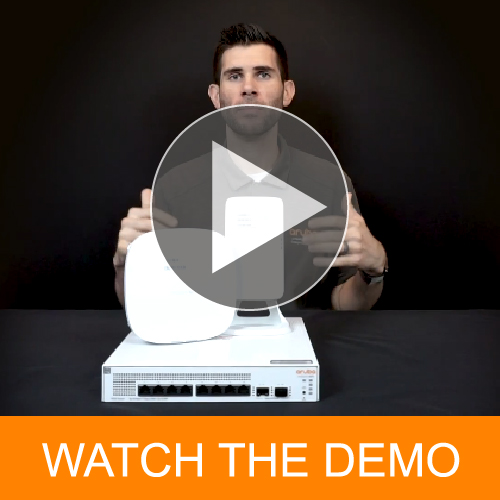 Aruba Networks Products
Aruba Desk/Wall Access Point
Aruba Instant On AP11D (RW) Access Point
2.40 GHz, 5 GHz - MIMO Technology - 1 x Network (RJ-45) - Gigabit Ethernet - Ceiling Mountable, Wall Mountable - 1 Pack
#R2X16A
List Price: $239.00
Our Price: $193.00
Aruba Instant On AP11D Indoor AP with DC Power Adapter and Cord Bundle
2.40 GHz, 5 GHz - MIMO Technology - 4 x Network (RJ-45) - Gigabit Ethernet - PoE Ports - Wall Mountable, Desktop - 1 Pack
Click here to jump to more pricing!

Please Note: All Prices are Inclusive of GST
Aruba Instant On AP11D

Wi-Fi designed with small businesses in mind

Designed for flexible and easy deployments which require an enhanced in-room Wi-Fi experience such as boutique hotels, small offices or doctor's offices.
Small businesses are facing a number of challenges due to new and emerging technology, making it pretty overwhelming to keep up.
Mobile devices and cloud-based applications such as Microsoft Office 365 are changing the way you engage with customers, suppliers and staff. Since it's tough enough to set up a new payroll system or choose the most effective point of sale solution - we believe choosing the best Wi-Fi solution for your business should be simple.
Whether you own a small law office or a trendy boutique hotel, your employees and customers are relying on the network for almost everything they do. And because Wi-Fi plays such a crucial role today, you need a purpose-built solution that keeps your business on the go. Aruba Instant On Access Points (APs) are easy to deploy and manage - with a quality look and feel at an attractive price point.
Key Features:
Smart Mesh technology


802.11ac Wave 2, 2X2:2 MU-MIMO technology


Remote management and monitoring capability


Separate guest and employee Wi-Fi network


Mobile app and cloud portal
Highlights

Simplicity at its best
Wi-Fi that works right out of box
Smart Mesh technology that covers every inch of your business
Security you can count on
Wi-Fi that keeps business and visitor traffic separate
WPA2/WPA3 and Enhanced Open for secure network access

We've got you covered
Industry leading warranty and support
A customizable guest access page that shows off your brand
Specifications:
Specifications
IN THE BOX
Aruba Instant On AP11D Desk/Wall Access Point
Aruba Instant On AP11D Quick Start guide
Single-gang mount kit
Desk mount kit with RJ45 jumper cable
Ethernet cable
RADIOS
Dual radio for simultaneous dual-band operation
5 GHz 802.11ac 2x2 MIMO for up to 867 Mbps wireless data rate, with Multi User MIMO support (Wi-Fi 5)
2.4 GHz 802.11n 2x2 MIMO for up to 300 Mbps wireless data rate (Wi-Fi 4)
INTERFACES
Uplink Gigabit Ethernet port (E0), with POE-in support (802.3at/802.3af)
Downlink Gigabit Ethernet ports (E1-E3), with POE-out on E3 (802.3af) (3)
DC power connector (48V)
USB host interface (future use)
Bluetooth Low Energy (BLE) radio
LED Status indicators (3)
Reset/LED control button
Kensington security slot
PHYSICAL SPECIFICATIONS
Dimensions
86mm x 40mm x 150mm
Weight
313g (excluding mount accessories)
POWER
Power over Ethernet (PoE) on E0: 802.3af (class 3) or 802.3at (class 4). When using 802.3af, POE-out on E3 is disabled
DC power (48V): no restrictions
Note: Power sources are sold separately
ANTENNAS
Integrated directional antennas with maximum individual antenna gain of 4.3dBi in 2.4GHz and 6.2dBi in 5GHz
MOUNTING
The access point ships with single gang wall-box mount kit and desk mount kit
ENVIRONMENTAL & RELIABILITY
Operating temperature
0° C to +40° C (+32° F to +104° F)
Humidity
5% to 93% non-condensing
MTBF
1,090khrs (124yrs) at +25° C
INDUSTRY CERTIFICATIONS
UL 2043 plenum rating
EN 60601-1-1 and EN 60601-1-2 (for deployment in medical environments)
Wi-Fi Alliance certified (WFA) 802.11ac with Wave 2 (Wi-Fi 5), WPA2, WPA3, Enhanced Open (OWE)
MANAGEMENT OPTIONS
Instant On mobile application (Android & iOS)
Cloud Portal: Portal.ArubaInstantOn.com
WARRANTY & SUPPORT
Aruba Instant On 1 Year warranty with 24X7 phone support for first 90 days and chat support for the entire warranty period. Community support as long as you own the products
It's as easy as 1-2-3. Really.

First things first: Prepare your workspace. Then, power up your access point or switch.

As it powers up, download the mobile app. Create an account and configure your network when ready.

Once you're powered up and configured, you can connect. That's it. Monitor and manage the rest from your phone.
More about the Aruba Instant On app.
Get the control you need to run your business remotely. Add devices and manage your site-all from the palm of your hand. No licensing or subscription fees required.
Simplified smart mesh setup.
Add additional access points and extend your network with simple mesh setup.
Guided device setup.
Add access points and switches to your network with the integrated installation wizard in the Instant On app.
Hassle-free deployment.
Let Aruba Instant On serve as the primary Wi-Fi router to your network. Just connect your access point to your modem and you're all set.
App classification control & visibility.
Get a simplified view of the top 5 apps used in the network. Plus, block specific application categories.
Multi-network management.
Create and manage separate guest and employee networks with ease.
Bandwidth limits.
Stop bandwidth hogs. Improve your wireless network performance.
Client visibility and blocking.
Get visibility into your connected devices. Block specific, unwanted clients from accessing your network.
Wired and wireless access control list.
Prevent malicious traffic from entering your network. Restricting user access to specific websites or subnets.
Access Aruba Instant On on the web.
Same easy-to-use features. Bigger screen. Manage your network from the browser of your choice.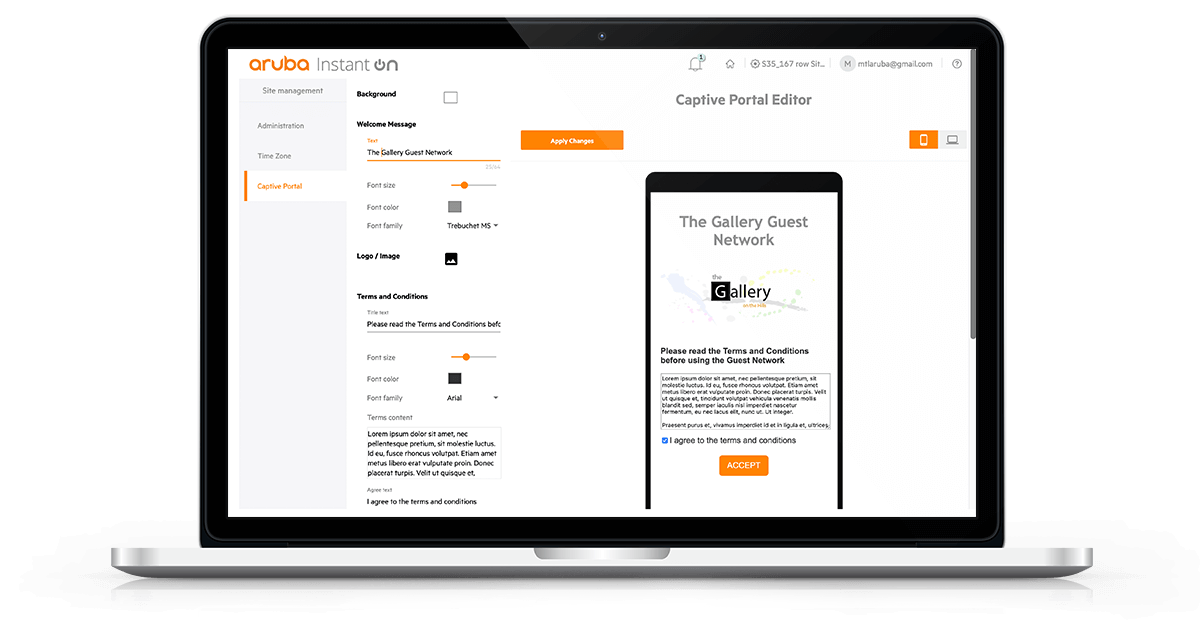 The key features of Aruba Instant On.
Auto-Optimized Radios
Get optimized network performance-even in the most congested environments. Automatically go the best 802.11 channel and transmitting power for each AP in its current RF environment.
Advanced WPA3 Support
Secure your network and provide access using a shared password. Choose either WPA2 security standards or the more advanced WPA3 security standards from your mobile app.
Simplified Troubleshooting
Take advantage of the enterprise-grade Bluetooth modules found in each of our access points. Troubleshoot any network issues you may have straight from our mobile app.
Automatic Band Selection
Get the best network band at any given time. Or, manually choose 2.4GHz, 5Ghz, or both. Enable and disable channels with a single click.
Pricing Notes:
All Prices are Inclusive of GST
Pricing and product availability subject to change without notice.
Aruba Networks Products
Aruba Desk/Wall Access Point
Aruba Instant On AP11D (RW) Access Point
2.40 GHz, 5 GHz - MIMO Technology - 1 x Network (RJ-45) - Gigabit Ethernet - Ceiling Mountable, Wall Mountable - 1 Pack
#R2X16A
List Price: $239.00
Our Price: $193.00
Aruba Instant On AP11D Indoor AP with DC Power Adapter and Cord Bundle
2.40 GHz, 5 GHz - MIMO Technology - 4 x Network (RJ-45) - Gigabit Ethernet - PoE Ports - Wall Mountable, Desktop - 1 Pack
Accessories
Mount Kits- Spares
Instant On AP11D Single-gang Mount Kit
AP-303H-MNT1 Single-gang Mount Kit
Power Options
Aruba Wireless Power Accesories
Aruba Instant On 48V Power Adaptor

#R3X86A
List Price: $32.00
Our Price: $27.00
Aruba Midspan Injector
Aruba Instant On 15.4W 802.3af PoE Midspan Injector
#R2X22A
List Price: $63.00
Our Price: $52.00