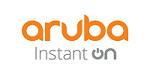 Aruba Instant On 1930 Switch Series

High performance, smart-managed switches designed with small businesses in mind

A switch is so much more than just a port. For business networks, switches form the foundation for reliable connectivity. They connect printers, cameras, PoS terminals-the hardware that runs your world. The right switch can optimize network bandwidth and overall network performance, help you run business-critical applications more effectively, with the security you require.
---
Aruba Instant On Warranty and Support Services
Aruba Instant On comes with a 2 year* warranty for access points and a limited lifetime warranty for the 1930 switches.
* WARRANTY & SUPPORT: Aruba Instant On 2-year warranty includes 24X7 phone support for the first 90 days and chat support for the entire warranty period. Community support is for as long as you own the products.
More info — Warranty & Support Services Datasheet
Foundation Care Solution Brief
Aruba Warranty and Support Summary
Explore Wi-Fi Solutions
Aruba Instant On 1930 Switches
Key Features

Switching for small business.
Smart-managed layer 2+ Ethernet switch series ready to deploy in 8-, 24- and 48-port for non-PoE and Class 4 PoE (i.e. PoE+) models

Quiet and compact.
Fan-less design for 8-port models, 24- and 48-port non-PoE models, making the switches ideal for office deployments.

Security you can count on.
Protect your network from unauthorised access with IEEE 802.1X, VLANs and automatic denial-of-service (DoS).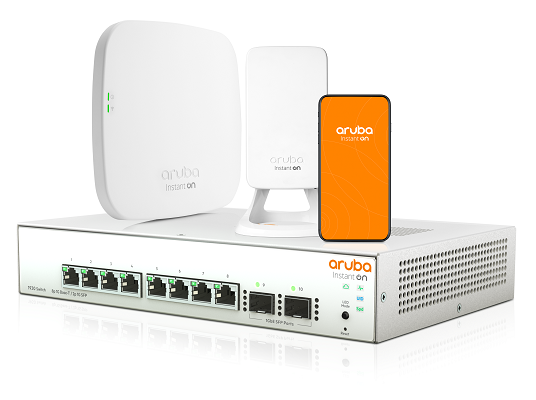 Smart-Managed
Smart-managed layer 2+ Ethernet switch series ready to deploy in 8-, 24- and 48-port for non-PoE and Class 4 PoE (i.e. PoE+) models
PoE
PoE to power APs and IoT devices like IP phones, surveillance cameras and door locks
Define Your Network
Security controls let you define access in each area of your network, keeping your business data safe
Easy to Use
Convenient mobile app and web-based GUI for set up, management and troubleshooting