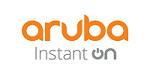 Aruba Instant On 1830 Switch Series

An affordable solution for cost-sensitive small businesses.

Switches simplify the deployment of wired devices like surveillance cameras and wireless access points by allowing you to connect and power network endpoints over a single Ethernet cable, without having to install separate power supplies. Because network performance is critical to small business success, you need a simple networking solution that offers blazing fast, secure connections at a price that won't break the bank.
The Aruba Instant On 1830 Switch Series is an affordable, easy-to-use, smart-managed switch solution for small businesses looking for cost-effective ways to keep up with evolving networking demands.
Perfect for:


---
Aruba Instant On Warranty and Support Services
Aruba Instant On comes with a 2 year* warranty for access points and a limited lifetime warranty for the 1930 switches.
* WARRANTY & SUPPORT: Aruba Instant On 2-year warranty includes 24X7 phone support for the first 90 days and chat support for the entire warranty period. Community support is for as long as you own the products.
More info — Warranty & Support Services Datasheet
Foundation Care Solution Brief
Explore Wi-Fi Solutions
Aruba Instant On 1830 Switches
Key Features
Aruba Instant On 1830 has all the features you need right out of the box.
Power over Ethernet (PoE) support
The 1830 Switch Series is ready to deploy in 8-, 24-, and 48-port for non-PoE and Class 4 PoE models. Up to 30 W PoE power delivery is available for Class 4 PoE devices. With PoE and non-PoE ports supported in the same PoE model, these switches are ideal for the most cost-efficient environments.
Flexible management options
Easily deploy and manage 1830 switches using two management modes - Instant On cloud management (access via mobile app and/or web portal) or the local web GUI.
Integrated security features
Prevent unauthorised access and protect your business data with advanced security features like VLANs, automatic Denial-of-service protection, Global Storm Control, TPM (Trusted Platform module) based security and more.
Optimal energy efficiency
Cut operating costs and reduce your environmental footprint with 1830 switches. Energy Efficient Ethernet (IEEE 802.3az), auto-port shutdown, energy-efficient cooling support and fanless design all help maintain operating temperatures, reducing excess noise and power consumption.
SFP fiber connectivity
Two (2) and four (4) dedicated 1G SFP fiber ports on 24- and 48-port models respectively eliminate traffic bottlenecks across your network. Fiber connectivity provides higher uplink bandwidth and performance across longer distances than copper cabling can support.
PoE Powered Device (PD) enabled
Simplify deployments in hard-to-wire areas by the PD powered 8-port non-PoE model that can be powered from an external PoE switch or an external injector, offering greater flexibility for space-constrained environments by eliminating the need for additional power outlets and wiring.
Plus:

LIMITED LIFETIME WARRANTY

24/7 PHONE AND CHAT SUPPORT