Aruba Access Points

Aruba access points (APs) offer maximum deployment flexibility in a wide range of wireless LAN (WLAN) environments - central and remote sites, locations with high concentrations of Wi-Fi clients, indoors and outdoors, and harsh industrial environments.
Working with Aruba Mobility Controllers, these centrally managed single- and multi-radio APs provide zero-touch configuration and automatic software updates. Multifunctional Aruba APs perform spectrum analysis to mitigate Wi-Fi interference, air monitoring to ensure wireless security, and operate as Remote APs (RAPs) or as part of a secure enterprise mesh.
Enterprise-grade Wi-Fi Access Points
Aruba 802.11ac wireless access points deliver superb Wi-Fi performance - they can be deployed as controller-managed or controllerless Aruba Instant APs depending on the design, scope and scale of your wireless network. And our newest Wave 2 APs deliver screaming fast 11ac speeds with a HPE Smart Rate multi-gig uplink to boost network performance in high-density environments.
Remote/Hospitality Access Points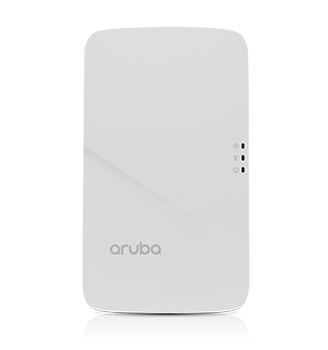 High 802.11ac Wave 2 performance for remote access, work from home, and hospitality deployments
Indoor Access Points
Outdoor/Ruggedized Access Points
Wireless Client Bridges
Legacy Models
---
Indoor and Outdoor Antennas
Indoor and outdoor antennas are designed for coverage applications to increase signal reception in a variety of environments. Aruba indoor and outdoor antennas accommodate a variety of requirements.