Aruba Networks Wireless LAN Solutions

Secure, Reliable, Manageable & Scalable Wireless Enterprise Infrastructure


Thousands of global organizations across every major industry category have deployed Aruba's products to meet their campus wireless LAN, branch office, and remote networking, and network management needs. From the main campus to the home office to the mobile user, Aruba provides best-in-class products for securely connecting users to information and applications in the distributed enterprise network.
Aruba Networks Products:
Access On-Ramps
Thin access networking devices that leverage network services in the data center to provide context aware networking independent of access type.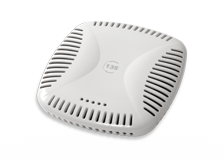 Aruba's 802.11n access points deliver up to ten times faster performance compared to legacy Wi-Fi networks. Spanning a wide range from entry-level to high-performance, the AP portfolio offer integrated RF management, intrusion prevention, and support for maximum client density of smartphones and tablets.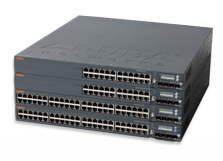 Aruba's mobility access switches are a new class of product that brings context-based access to wired networks. Designed for wiring closets, the S3500 delivers secure access to users, independent of their location, access method, device or application.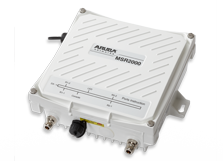 Aruba wireless mesh routers deliver high-performance networking to outdoor environments where wired connectivity is impractical or unavailable. A multi-radio, multi-frequency design provides unparalleled speed and reliability for transporting voice, video and other real-time applications across long-distance.
Mobility Network Services
Deployed in the data center, a centralized set of mobility network services enable device and user authorization, implement security policies, unify network operations, and provide visibility to the RF environment.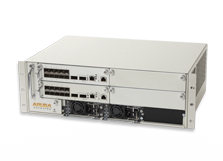 Mobility Controllers Aruba Mobility Controllers provide context-aware networking across wireless and wired LANs, VPN connections, and remote offices. Running the Aruba OS operating system, Mobility Controllers integrate a wide array of networking and security functions and deliver a seamless user experience regardless of the connection medium.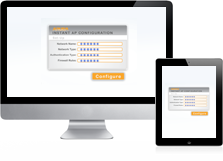 Aruba Amigopod software is a scalable, easy-to-use visitor management solution that delivers secure network access to guests, employees and their mobile devices. Scalable to satisfy the needs of large enterprises, Amigopod features self-registration as well as skin technology for customizing corporate branding.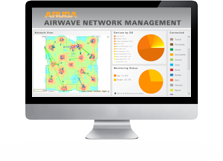 AirWave is the only multi-vendor network management software that manages everything affecting service quality – the RF environment, controllers, wired infrastructure and access points. The intuitive user interface can delegate responsibility across IT by providing access to charts, tables, diagnostic information and alerts based on support staff roles.